Apparently 'fashion month' is coming up and I can't even write these couple of words without feeling the urge to roll my eyes so hard you'd be worried about my well-being. If you've been reading my blog for a while, you know that I have a certain opinion about everybody and their dog talking about their involvement in the 'fashion world' –  looking at pictures of the same old faces for days on end, the same Chloé bags dangling on every arm, the same girls forming crowds of clones, wearing the same f*cking clothes in different shades, mixed with pieces nobody in their right mind would ever consider spending money on, if it wasn't absolutely mandatory in the world of influencers.
Breathe in, breathe out.
In order to give my judgmental talk a little break and say something positive for a change, I'd like to talk about my fav woman on social media and probably the whole fashion world:
Meet Leandra Medine, 27!!, founder of Manrepeller and my personal #girlboss. She's basically everything I miss with 99% of our so called influencers out there: She's original, she's creative, she's witty, she's funny and she really is inspiring and different. If you don't know her already, I strongly advise you to follow her on every channel available – blog, Instagram 1 & 2, Snapchat, podcasts ,tumblr, Twitter, Pinterest, whatever floats your goat..  – and get rid of some of that pablum of insta slaves you got there instead…
Manrepeller is a humorous fashion blog – because fashion is about fun and experiments, not necessarily just the path of least resistance, remember? Granted, as the name of her blog suggests, she doesn't only stick to wearable outfits – sadly, if you don't have giraffe legs, you can't really pull off wearing a body and a bow without a matching bottom piece, without people begging you to put some clothes on sooner or later. But apart from such variations, there's really no doubt about why she keeps being recognized for her sense of style. She's probably one of the reasons why I will never ever be happy with my wardrobe, no matter what and how much of it I buy. Not Chiara, not Kristina and certainly nobody among that Blogger Bazaar family. I'm sorry.
Together with a fun team, she talks about topics in fashion, culture, beauty and all sorts of daily situations and struggles on a daily basis. Always witty, never boring – always personal, never copied. Intelligent and stimulating. How many of the 1k people you follow match such a description? Think about it.
And even if you're not into reading blogs and spending time reading about other people's problems and opinions, even her Instagram presence on its own is entertaining, refreshing, funny and worth a follow. No inspirational quotes, no arrangements of bags next to smoothie bowls, no staged pictures in bed, no… you name it. Instead you'll find funny captions, a potpourri of colors, patterns, an insight into the NYC-life you'd like to beam yourself into and a whole lot of honesty and self-irony.
But enough with my blabla – go see for yourself and enjoy. You're welcome!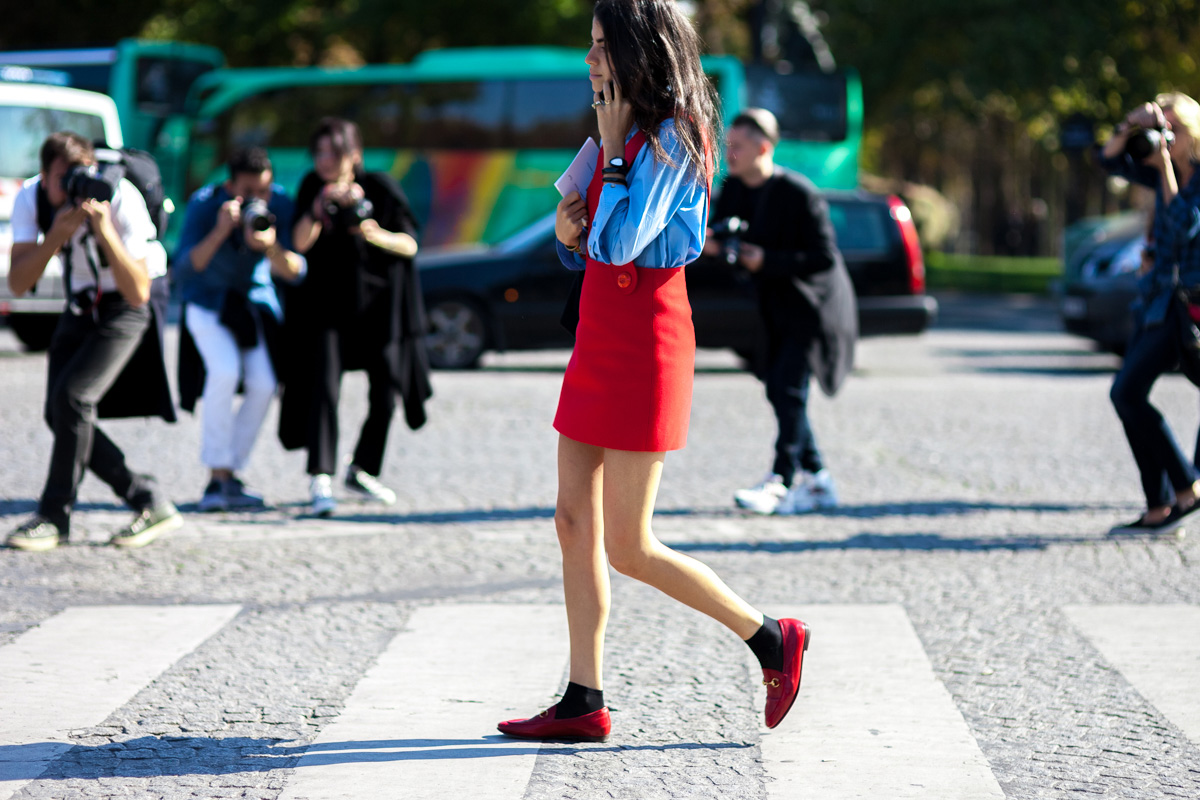 I hope to have given you an idea about what I appreciate in an 'influencer' and am happy to hear your suggestions about other people to crush on in a similar way…
Free yourself of that pablum, trust me.
Anna
P.s.: If my opinion offends you, please check out my disclaimer. If it doesn't – why don't you go and check out @girlcasm on Facebook, follow and or spread the love? 🙂  Also, feel free to contact me for a free #girlcasm bracelet. xoxo