It's been a long while since I last posted a DIY, and this is for a special reason: I'm not going to lie, this one here took me FOREVER. Let's read about the why…
One day, I had the idea of knitting something. I don't now why, I just wanted to. I had learned how to knit and crochet in first class, which is about 20 years ago, so of corse I didn't remember how to do it…but how hard could it be?
Well.
I had the genius idea to knit my mother a sweater for her birthday. You know, something from the heart, something I put a lot of work in and something I could just create the way I want to.
Well, well, well.
Equipped with a lot of enthusiasm and a sh*tload of confidence, I went to buy knitting needles and thread – pure new wool, super soft and natural – and started to watch tutorial after to tutorial. You know, some watch contouring tutorials, others check out how to knit a sweater, no big deal.
Anyway, so it took granny quite a while to get back on track. I started with the hardest pattern, of course I did, because why would I start with something basic if I can start high and fall all the way down?
Exactly what I did. After, let's say, 10 attempts? I realized that this was not going to look the way I had pictured it, so I decided to be happy with the most basic way to knit. So far, so good. Took me only another forever to start over and over again because it didn't look good, not regular enough.
After having knitted almost a whole front part of a sweater – I repeat, FOREVER – I broke into crazy laughter and realized that my work looked nothing like what I wanted my mother to wear. What did I do? Exactly. I unraveled that stupid thing like I hadn't worked on it for a couple of nights.
Let's make the rest of it short: I decided to make a scarf and had the same story all over again, only at this point I knew I had to be able to finish it so when I did another major mistake, I just ignored it and kept on knitting. Because I had a plan. I would just add a couple of decorative glitter lines that it looked like I had never planned it any differently.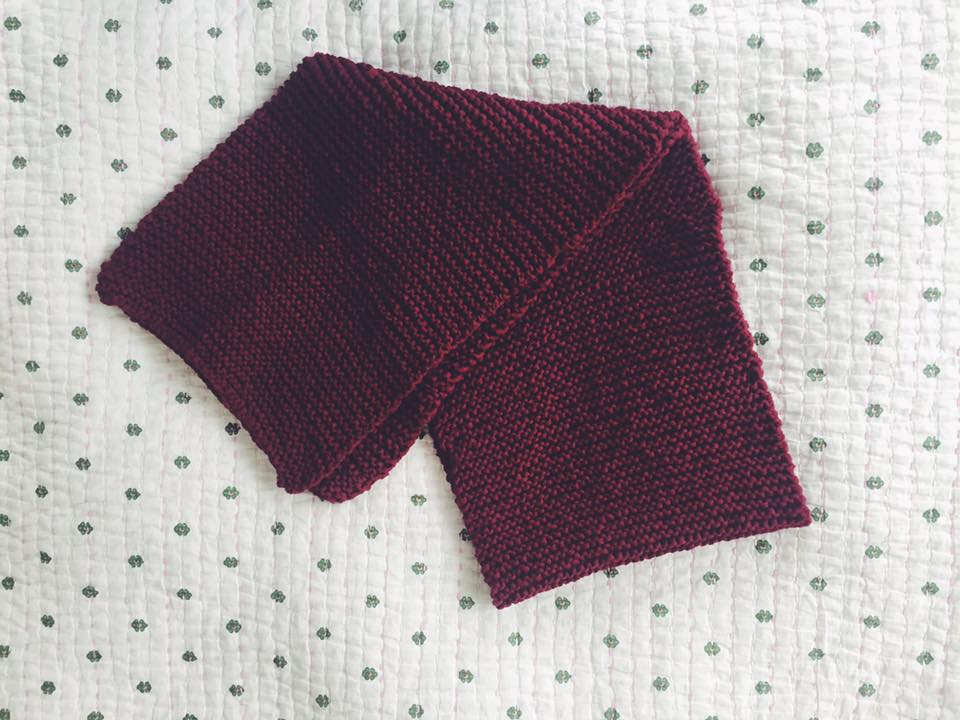 I can't say that it turned out as unbelievably beautiful as the sweater that I had first pictured, but you know. It comes from the heart, it is 100% natural, no synthetic thread, it's super cosy and at the end, it will do it's job as fiercely as the one who created it. I'm sure of that.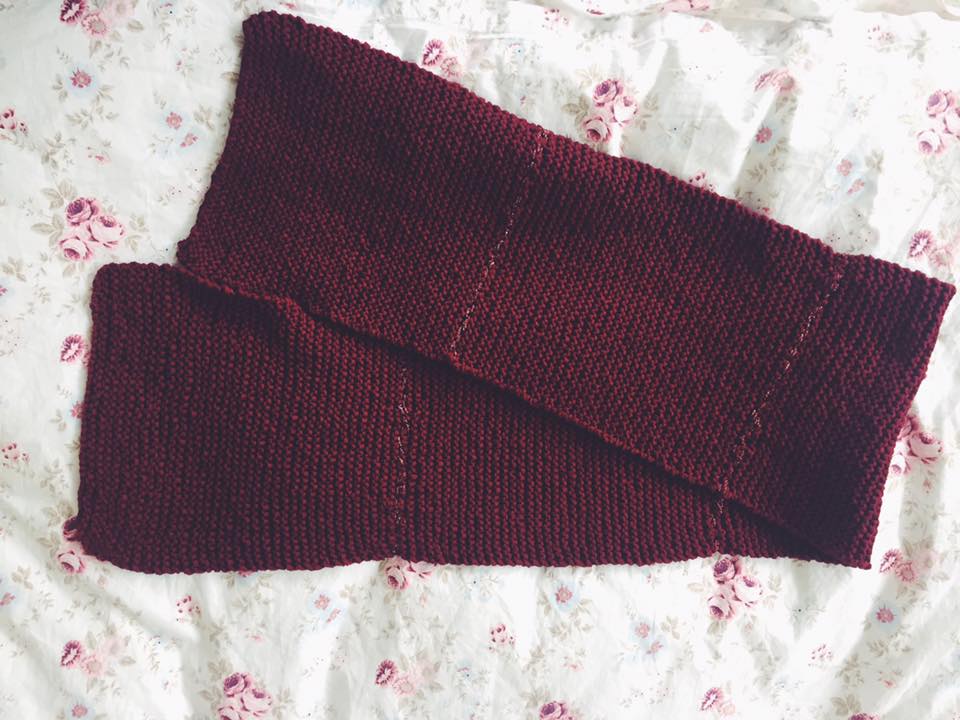 With this DIY I did not want to show you how to knit – let me google that for you – I just wanted to give you another impulse for your own DIY projects. No matter how lazy or untalented you think you are, you too can make something with your own hands and be happy about it. It's not like I have too much time on my hands and just sit around and knit and sew, but I love to keep myself occupied while I'm forced to watch tv with somebody…
So, do you think you'll do some knitting in the near future? If you think that's something for grannies and/or babies, that's ok too – just let me know.
If I can do it, so can you, trust me.
Anna
P.s.: Don't be offended, read my disclaimer and visit @girlcasm on Facebook instead. I always love to hear your feedback and get your likes, here or there. If you'd like to receive a free #girlcasm bracelet, please don't hesitate to contact me. XOXO